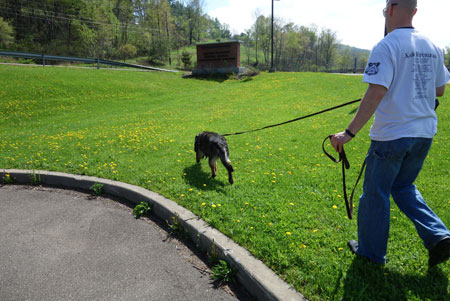 Tracking & Trailing
"No man can be condemned for owning a dog. as long as he has a dog, he has a friend; and the poorer he gets, the better friend he has." ....Will Rogers

We can train your dog to footstep track or trail and air-scent if he/she tests out, or we will locate the right dog for your needs and train it.

Whether for competition or work, we will help you accomplish your goals.

We can also train the dog in Cadaver Detection, Building Search and/or Area Search.

We also can get you a pre-trained Certified K-9 from Europe.

Call or E-Mail to discuss what we can do for you!