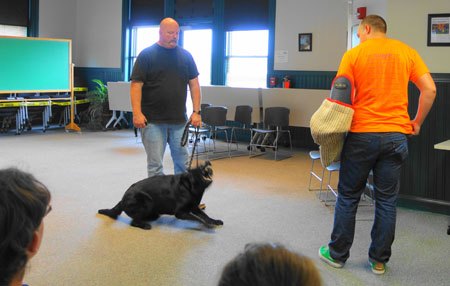 Personal Protection
FOR SECURITY & PEACE OF MIND

The same dog that is your loving companion, and plays with your children, can also be a cost effective protector.

- No equipment to install.
- No monitoring and dispatch fees.
- No waiting for help while an intruder that set off your alarm is entering your home.

We can train your dog if he/she tests out, or help you find just the right dog.

Click and see The Police Dog in Action

Call or E-Mail us to discuss your needs!